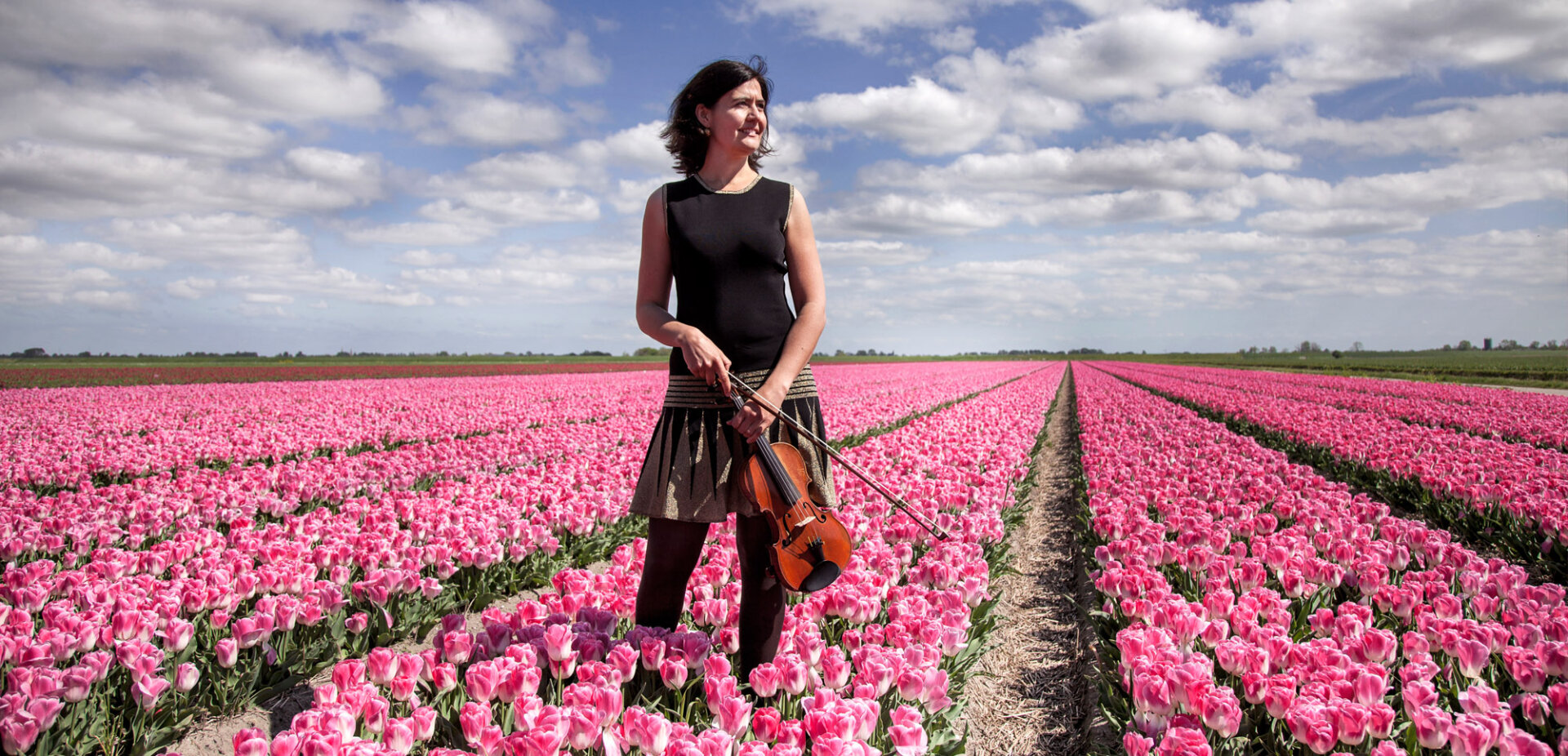 Sonja van Beek
Born in Holland and currently living in Amsterdam and Munich, Sonja combines performing with teaching. Her passion for music brings Sonja to music stages all over the world. Her interests cover a wide range of the classical music scene.
As a professor she is attached to the Prince Claus Conservatoire in Groningen in the Netherlands and as a tutor of strings to the Orchestral Academy of the Schleswig Holstein Music Festival in Germany. Besides that she regularly gives masterclasses in Europe and South America.
Education
Sonja started her violin lessons at the age of seven and studied with the renowned violin pedagogue Davina van Wely at the Sweelinck Conservatory in Amsterdam and graduated cum laude in 1995. She continued her studies with Thomas Brandis in Berlin where she did her Konzertexamen in 1999 and took master classes with Viktor Tretjakov, Herman Krebbers, Viktor Liberman and Igor Ozim.
Prizes
At the age of 19 Sonja won the Oscar Back National Violin Competition of the Netherlands. Other prizes include the Theodor Rogler Prize at the International ARD Competition in Munich and the prestigious Kersjes Prize, which was awarded to her chamber music ensemble, the EnsembleCaméléon. As a soloist she appeared with the major orchestras of Holland, including the Rotterdam Philharmonic Orchestra and the Residentie Orchestra of The Hague.
Chamber music
Sonja is a passionate chamber music musician and plays in many formations, among them the EnsembleCaméléon with which she aims to bring the traditional chamber music repertoire to a broader audience. This ensemble - pairs of violins, violas, celli and one double bass - works alongside leading composers, singers, instrumentalists, dancers and actors to enhance their exciting innovative programming. She also appeared on many chamber music festivals in Europe such as the Salzburger Festspiele and the Orlando Festival.
Project Splendor
A new exciting project is Splendor Amsterdam. Sonja is a member of a group of musicians running an inspiring new music building in the Centre of Amsterdam. Splendor is a huge success story on the Dutch music scene as an example of cultural innovation. A team of 50 top musicians based in the Netherlands helped to transform the vision of Splendor into a reality when it opened its doors in September 2013. Run by musicians for musicians and music lovers, Splendor crowd-funded the renovation of this building for performance, rehearsal and social venue through its 1000 plus-membership base. With 8 performances per week, regular live radio broadcasts on Dutch Radio 4 and an educational foundation - Splendor Kids - providing music lessons for children of all ages in Dutch and English, Splendor is an outstanding example of a dynamic business vision in a cultural setting.
CV Nederlands Sonja van Beek (PDF)
CV English Sonja van Beek (PDF)
CV Deutsch Sonja van Beek (PDF)